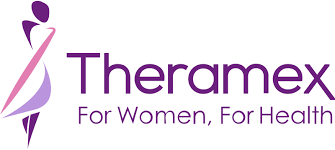 Consilient Health are pleased to announce an agreement with Theramex to market, sell and distribute a range of Theramex's women's health and bone health products including Evorel®, Estrena®, Zoely®, Actonel® and Optinate® in the four major Nordic markets and the Republic of Ireland. The agreement also includes an option to distribute Theramex's pipeline products.
Consilient Health's CEO, Ahmed Al-Derzi, commented on the deal stating: "Theramex have built, and continue to build, a strong portfolio of medicines in women's health and bone health. This partnership will build on Consilient Health's strong track record in these therapy areas and ensure both Theramex and Consilient Health success in the Nordics and Ireland with marketed and pipeline products." Country Manager for Ireland, Deirdre Kelly added: "Women's health is a key priority for Consilient Health. With the Theramex product portfolio, we look forward to partnering with Health Care Professionals and other stakeholders to provide a range of clinically relevant medicines and support services that will positively impact the health and lives of Irish female patients." Henrik Sahl, Country Manager for the Nordics also noted the strong links: "We have had good success in the bone health area and look forward to working with Theramex on their current and future products that support women's health and wellbeing."
"We are pleased to have secured this agreement with Consilient Health as it allows Theramex to focus its commercialisation efforts on its core growth markets while leveraging the expertise and experience of Consilient Health in the Nordics and Ireland. We are confident that our combined commitment to women's health will create further value to the Theramex brand and ensures more women will have access to these important medicines," commented Robert Stewart, CEO of Theramex.
About Theramex
Theramex is a leading, global speciality pharmaceutical company dedicated to women and their health. With a broad portfolio of innovative and established brands covering contraception, fertility, menopause and osteoporosis, we support women at every stage of their lives. Our commitment is to listen and understand our patients, serve their needs and offer healthcare solutions to help improve their lives. Our vision is to be a lifetime partner for women and the healthcare professionals who treat them, by providing innovative and effective solutions that care for and support women as they advance through each stage of their lives.
https://www.consilienthealth.ie/wp-content/uploads/2020/10/theramex-170.png
170
170
Granite Admin
https://www.consilienthealth.ie/wp-content/uploads/2017/11/Consilient-logo-300x120-300x120.png
Granite Admin
2020-09-26 17:10:44
2020-10-09 17:12:20
Distribution agreement signed for Theramex Portfolio in Republic of Ireland and the Nordics