Light
&

Easy Recipes: Avocado, Egg, Chive and Smoked Salmon Brunch.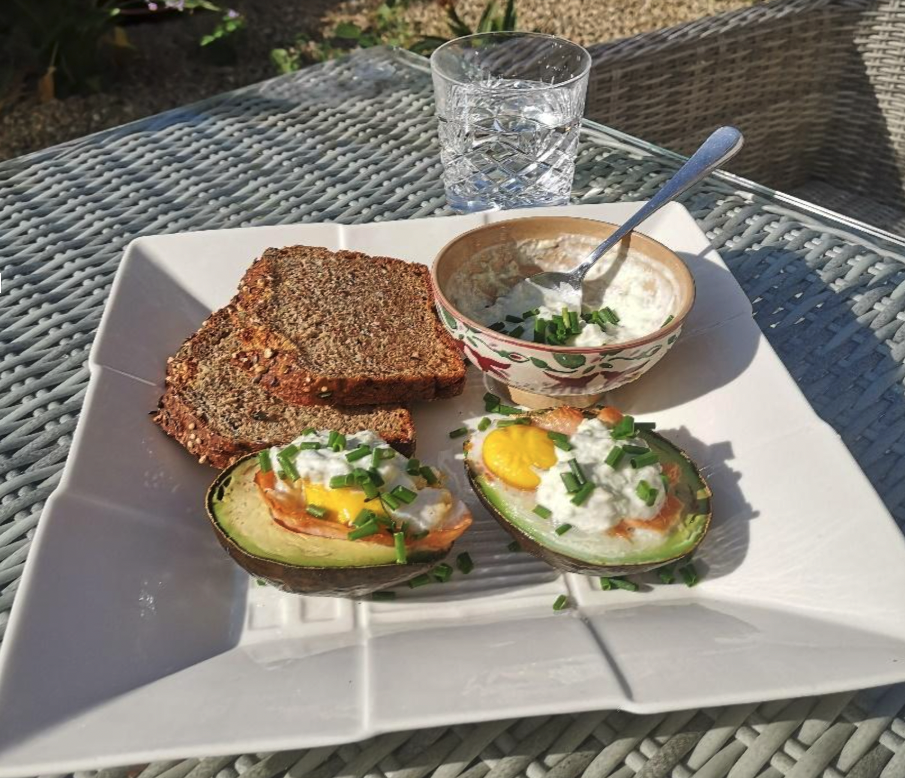 Avocado, Egg, Chive and Smoked Salmon Brunch. 
Many of us are at risk of Vitamin D deficiency. This is partly because we spend more time indoors, wear sunblock outside, and eat a Western diet low in good sources of this vitamin. The recommended intake is 800 IU (20 mcg) of vitamin D per day from foods. If you don't get enough sunlight, your intake should be closer to 1,000 IU (25 mcg) per day. Salmon is one of the best and natural sources of vitamin D. Eggs provide many minerals and a little vitamin D too.
This recipe also includes avocado, an excellent powerhouse of monounsaturated fat and the antioxidant vitamin E. Avocado is a valuable source of soluble fibres that travels through to the colon where our gut microbes ferment them to produce essential short-chain fatty acids, important for immune health.
Serves:4
INGREDIENTS:
2 large avocados, halved, stones removed

4 slices smoked salmon

4 large eggs

2 tbsp plain natural yoghurt

1 tbsp lemon juice

1 tbsp chopped chives

Pinch of chilli flakes or pepper (if you like heat)
WHAT TO DO 
Heat oven to 200C. Scoop out centre of avocado to makes holes large enough for eggs. Reserve scooped-out flesh. Place avocado on baking tray. Line holes of avocado with smoked salmon. Crack 1 egg into each hole. Season with pepper or chilli flakes. Bake for up to 15 minutes or until whites are just set.
While eggs are baking, mash the reserved avocado flesh with the yoghurt and lemon juice until smooth. Season to taste. Add to baked eggs with ready and scatter over the chopped chives. Serve with toasted sourdough bread.
IE-CH-790(1) Date of Preparation March 2022